Acoustic Fabric Panels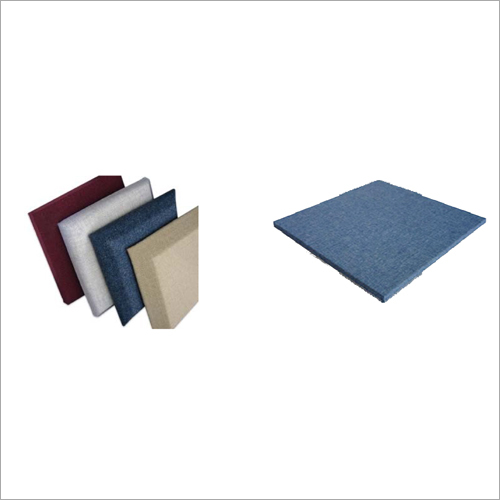 Acoustic Fabric Panels
Price And Quantity
Product Specifications
Fabric Panel

It is applicable in community center, movie theater, restaurants, studios, etc to reduce sound.
Product Description
Our offered Acoustic Panels are utilized for reducing noise and controlling sound at many places. These are available with us in varieties of sizes, colors and types to meet your budget, design as well as durability requirements. All of our acoustic fabric panels can be fabric wrapped, manufactured from high grade quality acoustic foam, covered in acoustic fabric. The panels can be used for both indoor and outdoor applications.
Accurate calculation of sound absorbing material in each panel is done for meeting the requirements of rood size specified for enhancing speech intelligibility as well as aid lower sound intensity. Acoustic Fabric Panels will combine for capturing echoes in a room, control the sound quality and reduce the background noise. These are designed to add clarity to the original sound. The panels provide an easier listening environment, ease in conversation, a good environment to learn, less crowd noise, a better productive work environment and a host of other related acoustical benefits. Fabric Acoustic Panels help in generating a more user-friendly space by effectively absorbing unwanted echoes as well as by managing sound.
Technical Information:
1) Size of panels (nominal): 1 x 4, 2 x 4, 2 x 2
2) Base: High density acoustic board
3) Thickness: 13 mm, 19 mm and 25 mm
4) Core: Acoustical fiberglass or foam substrate
5) Intended Use: Interior, sound absorption
6) Edge detail: Square Edge
7) Mounting options:
8) Angled Impaling clips, drywall anchors and screws
9) Mounting with adhesive (optional)
10) Class A Fire Rated
11) NRC: 0.85
Trade Information
5000 Per Month

1-5 Months