Ceramic Fiber Blanket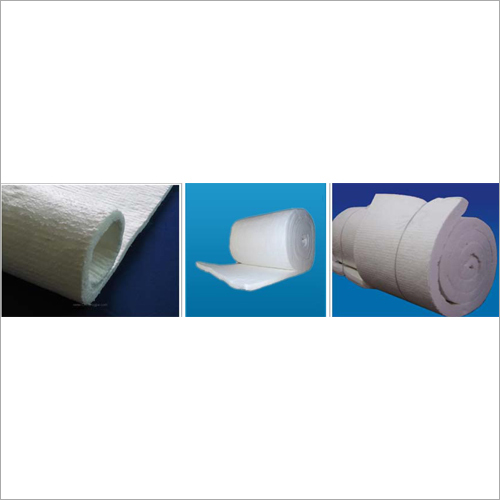 Ceramic Fiber Blanket
Price And Quantity
Product Specifications
Product Description
Good quality bulk fibers are used to make our provided Ceramic Fiber Blanket. In order to enhance the physical properties of the blanket, double needling is done that provides it good strength, longevity, better handling ability and resistance to delaminating.

We supply ceramic fiber blanket in India and our products are manufactured by melting pure raw materials in double surface needling process. The blanket is appreciated widely in the market for its excellent handling strength as well as consistency. It provides good resistance to most chemicals due to which is also known as alumina silica ceramic fiber product.

The thermal properties of the blanket are easily restored after drying, if it is wet by oil or water. The product owing to its effective insulating properties has energy saving qualities. Also, the minimum total resistance to thermal shocks and heat storage are a big advantageous factors.
It is extensively utilized as industrial insulation, high temperature insulation, and in a variety of heat processing applications. We have good amount of best quality ceramic fiber blanket of different densities as well as thickness.


Features:

1) Double needled blanket
2) Thermal shock resistance
3) Low thermal conductivity
4) Low density
5) Easy to cut and install owing to its flexibility
6) Contains no organic binder
7) Short cooling and heating time
8) Asbestos free


Applications:

1) Lagging of high temperature pipes
2) Lining for kiln, oven and furnaces
3) Expansion joint and seals
4) Nuclear insulation and steam turbine
5) Fire protection
6) Back up insulation

Trade Information
5000 Per Month

1-5 Months