Pipe Jackets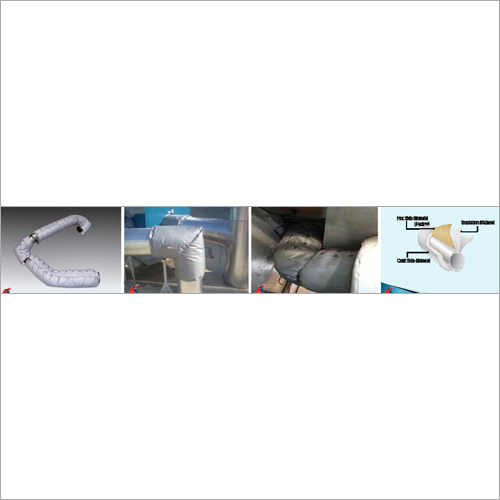 Pipe Jackets
Price And Quantity
Product Specifications
Pipe Jacket

It is applied on pipes
Product Description
In steam systems, the state of the insulation of pipes that carry the steam has a huge impact on a facility energy bill. To understand the cost and rate of heat loss from uninsulated or under insulated steam pipes are the main steps in recovering these costs. The next step is weighing your insulation options.
Insulating Steam Pipes:
These plugs are never replaced, but even when they are, the full integrity of the insulation is compromised. The compromised steam pipe insulation permits the moisture to get in that increases the chances for corrosion under insulation. In addition to this, hard insulation can make inspection more complex, time consuming and expensive - often forming a deterrent to conducting pipe inspections with optimal frequency. It is used in environments where corrosion is a very high threat due to which inspection required to be done frequently. For example, the piping in water treatment facilities and costly off shore oil platforms must combat both high moisture as well as chloride which is a perfect storm for corrosion. When the risk for corrosion and the cost of corrosion induced equipment failure is high, removable steam pipe insulation is an option a person should consider. Some circumstances, traditional staying place insulation will not be ideal. One such situation is when the need for inspecting steam pipe surfaces is very high. Very frequently, when pipe inspection occurs, plugs are cut into hard insulation to provide access to the pipe surface. These insulation gaps also allow valuable heat to escape.
Steam Pipe Insulation Covers:
We have spent numerous years in developing ideal steam system insulation capabilities. Some features of our steam pipe insulation are mentioned below:
1) The Right Fit: The insulation that stays in place makes inspection more time consuming, complex and expensive. We offer standard pipe jackets from 2 inch nominal pipe size (NPS). Apart from this, we also have the ability to create custom insulation covers for larger pipes, sharp angles and bends, or other non standard piping. We also offer high temperature insulation for higher temperature applications.
2) Convenient: NATRAJ steam pipe insulation jackets provides the uttermost level of convenience. These can be installed, removed, and replaced without the requirement of any special skill and allows any maintenance personnel to get in and out with minimal fuss.
3) Cost Effective: NATRAJ pipe insulation jackets can perform efficiently even in the harshest environments. What is more is that NATRAJ guarantees that we can make exactly what you need the first time around so that you are getting your moneys worth.
4) High Quality: We back our jackets with an industry leading 2 year warranty to prove we mean what we say.
NATRAJ piping system insulation covers or removable insulation blankets are one of the most important part of the safety and efficiency of the pipeline system for industrial facilities.
Trade Information
5000 Per Month

1-5 Months